IEEE Fog World Congress was a blast. It takes a lot to put together an inaugural conference on a new topic — the organizing committee did a great job putting the event together.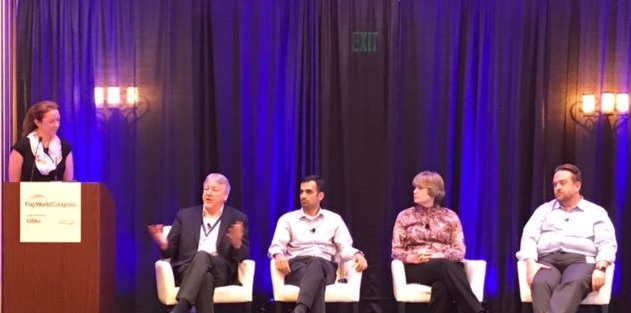 Moderating the Fog and Edge from the Practitioners' Perspective panel.
I served on the TPC of the Research Track of the conference, and also ended up contributing to 4 different sessions during the conference itself: 
Having a partial behind-the-scenes view on a new conference, and participating in so many of its' different activities, is an exhausting and fascinating experience. A new community is being built — it looks almost effortless, when it comes together. The behind-the-scenes view makes the true magnitude of the effort clear though.