Two papers from the group are set to be presented at workshops co-located with IEEE VR 2022. Both papers are centered on end applications of next-generation augmented reality (AR) techniques we are currently developing in our lab.
In a position paper titled "Environmental, User, and Social Context-Aware Augmented Reality for Supporting Personal Development and Change" we argue for multi-device edge computing-supported platforms that will enable next-generation context awareness for mobile AR, and describe exciting features it will enable for a class of augmented reality applications that support users in reaching personal and professional goals. This work has been done in collaboration with Jessilyn Dunn (Duke BME). It will be appearing at the IEEE VR Workshop for Building the Foundations of the Metaverse. [Pre-print PDF]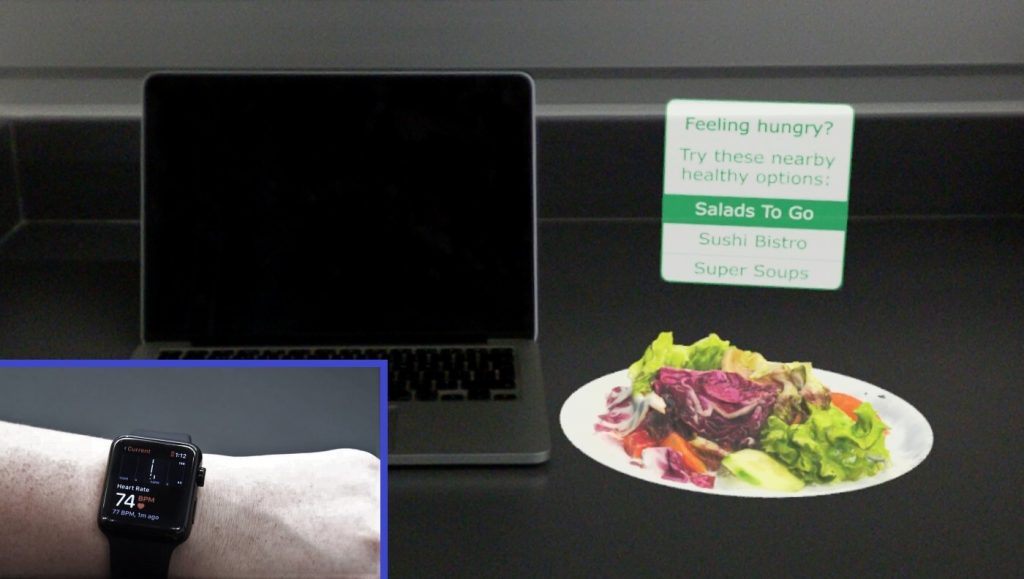 Supporting healthy eating habits with user context-aware AR.
In a paper titled "AR-Assisted Surgical Guidance System for Ventriculostomy", we present an early look at an AR-based surgical guidance system we have been developing, that incorporates a visualization of patient's anatomy and of the surgical tool that would otherwise be invisible to the surgeon. This work is based on our collaboration with Shervin Rahimpour (University of Utah Department of Neurosurgery). It will be appearing at the IEEE VR XR for Healthcare and Wellbeing Workshop. [Pre-print PDF]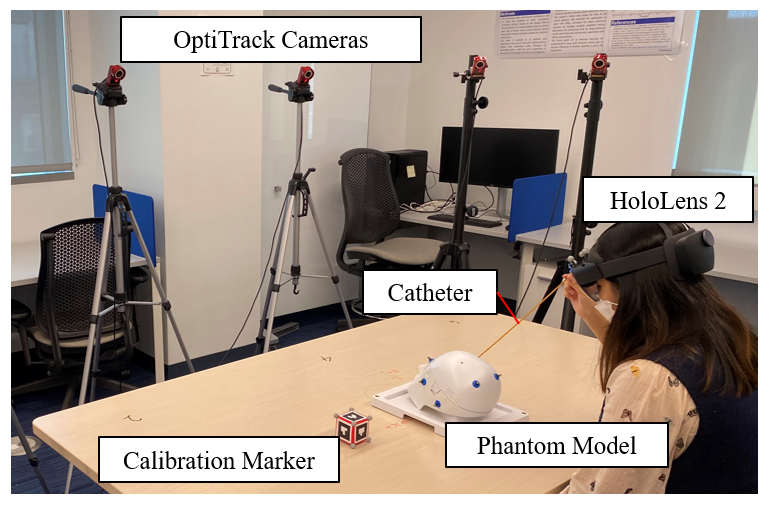 Surgical guidance system that combines Microsoft HoloLens and OptiTrack