Quirky, an invention platform startup that created the magnificent Pawcet, a drinking fountain for dogs, is, alas, no more. After raising more than $180 million from investors and bringing more than 400 products to the market over its 6 years of existence, Quirky has filed for bankruptcy.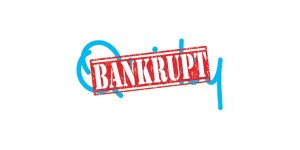 Two years ago, I would have crawled through mud and walked through fire to have a chance to work for Quirky. They didn't give the time of day because of my lack of experience with non-research electronics. Part of me would love to believe that awful hiring decisions like this one did them in.
In reality, though, Quirky's issue was that, like many startups in other areas of technology, it solved sexy problems instead of real ones. Plenty of data science and analytics startups do this: solve fun and exciting machine learning problems and ignore the tedious and unglamorous real  problems like data scrubbing and data warehousing. Quirky did this in the hardware world: allowed people to play with fun  product ideas, while ignoring the real problems of product management and manufacturing.
Quirky created a platform that helped people develop product concepts. However, product concepts are a dime a dozen. Designers, engineers, and managers of all kinds love playing with them. Funky product concepts remind me of my first professional job as an assistant patent examiner at a patent office. I ran across dozens upon dozens of offbeat ideas then; a motorized ice cream cone and a motorized bird diaper readily come to mind. Product concepts are not hard. Figuring out how to best meet market needs with a product — that's hard. Cost-effective manufacturing — that's really hard. Offbeat concepts are fun, memorable, and sexy, but stimulating their development, like Quirky did, solves a problem that doesn't truly exist.
That said, I will miss Quirky. It was as if Quirky was making all those silly patent applications materialize, helping them go from a set of drawings that make you chuckle to products in a store that make you say "wow, whose idea was that?" RIP, Quirky. Now that you are in bankrupt companies' heaven, perhaps Pawcet will be helping dogs in doggie heaven too.