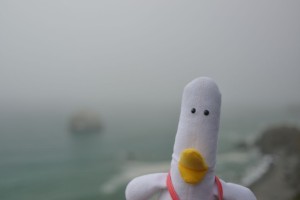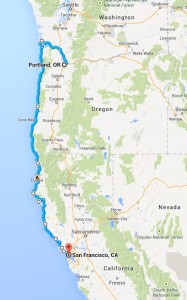 Duck the Photographer, who previously crossed the continent and who has been exploring the East Coast, recently went on another adventure – a 7-day West Coast road trip, from Portland, OR to San Fransisco, CA along the Pacific Ocean.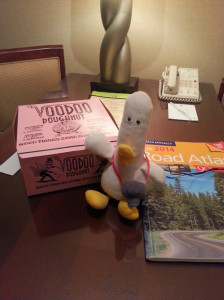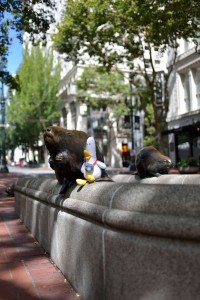 Perfect start of the trip in Portland, OR. Left: with a box of famous Voodoo Donuts and a trusted road atlas. Right: with locals next to Pioneer Courthouse Square.
The trip was all about the ocean – endless beaches, dramatic coastal views, lighthouses.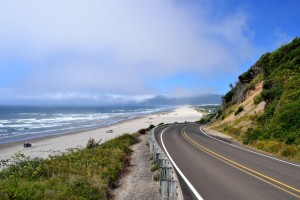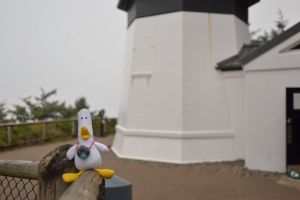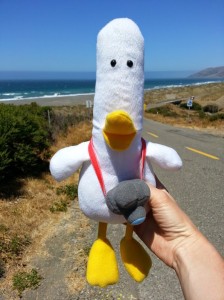 Duck also got to see, for the very first time in his life, the famous ancient Californian redwoods. They made quite an impression on him – next year, he may just take a dedicated trip to the Redwoods themselves (after all, a much-recommended Avenue of the Giants Marathon is held right there).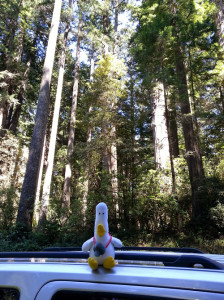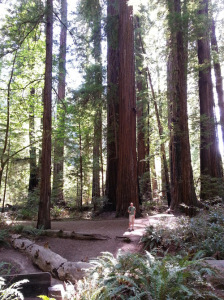 In Humboldt Redwoods State Park, next to the Avenue of the Giants. 
As always, the trip ended too soon – and, as always, Duck is already looking forward to more adventures!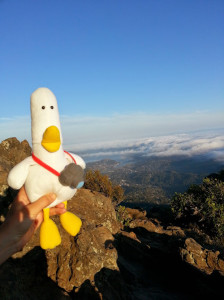 In the trip's end point, San Fransisco, Duck went up Mount Tamalpais East Peak hoping to see the dramatic views that the peak affords. Alas, San Fransisco was fully covered by the fog. But at least Duck got to bask in the glow of the setting West Coast sun one last time before heading back home to New York.